I love a favourites post. So many products and trends get spoken about online so I feel like a favourites post is the best way to see what people really love, not just what they tried once and liked at the time. This is unlikely to be a monthly thing because I wouldn't want to force it, but when I have that epiphany and things naturally stand out as something I've been loving that's when I know a favourites is overdue. I hope you like these kinds of posts as much as I do, and keep on reading to see what I've been loving this month.
VIEVE
I did a whole post on VIEVE if you'd like to read my in depth thoughts on the brand, but spoiler alert: I love it. I think the standout product for me are the Modern Matte Lipsticks but I'm always surprised at how often I use the Essentials Palette. It's just so versatile and even a super quick everyday eye looks finished and curated even when I only use two shades. VIEVE have just announced that they are releasing some blushes next month and I'm both insanely excited and terrified for my bank account.
Nabla Cupid's Arrow Liners
I've needed new pencil eyeliners for a long time so when I heard about the Cupid's Arrow range from Nabla I thought "why not?". I bought the shades arrow 2 (brown) and arrow 4 (black) and I really like them, they're a perfect balance between creamy and long lasting, They are some of the softest pencil liners I have ever used but seem to last a long time in my waterline and certainly don't make me look like a panda by the end of the day. I've heard good things about Nabla so I'd like to try out some more things from the brand soon!
Monki High Neck Jumper
This is not a new piece in my wardrobe but one I've been reaching for again and again this month. I've been actually getting up and dressed virtually everyday working from home this month, I wrote a whole post about this recently if you want to know my how I got on, and this Monki jumper has been a staple for me. I am obsessed with the colour, it's that perfect neutral tone that doesn't wash me out which is such a blessing! It also goes with everything: I can wear it with all of my skirts and trousers as well as under little pinafore dresses. Kind of a sneak attack favourite and not something I ever thought I would be gushing over when I bought it, a practical purchase that has turned into something I don't want to be without – the dream!
6 Minute Diary
I found the 6 minute diary on Amazon whilst looking for some kind of gratitude diary. I should start by saying that I am not into manifesting or The Secret, I just can't get on board with it but I do love the first part of that philosophy which says that thinking positively is a helpful habit. I don't believe that thinking about my dream house or car or career will make it happen, but I do believe that thinking about it will make me happier than dwelling on the negative would. When I saw the 6 minute diary I thought it would be a great aid, particularly as you use it first thing the morning and last thing at night meaning that I should start and end my day on a positive note, no matter how lockdowny my day has been. The diary definitely forces me to think of the good rather than the bad, which during lockdown can easier said than done!
The Mandalorian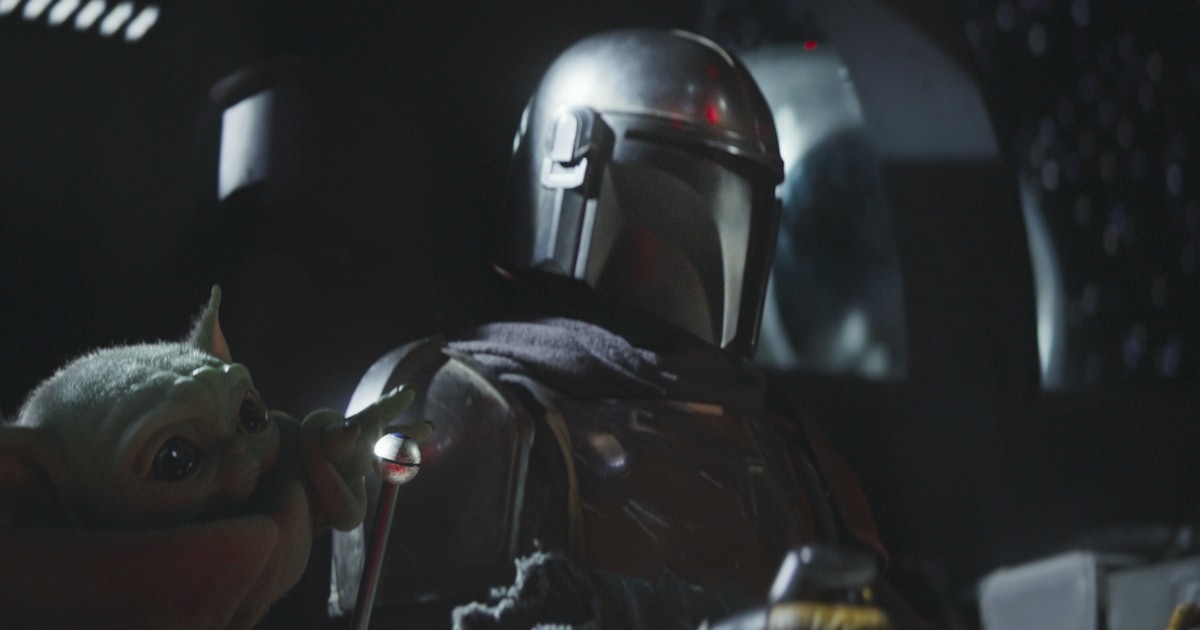 I've been watching The Mandalorian with my boyfriend via Teleparty (previously Netflix Party) over these past few weeks and I had no idea how much I was going to like this show. I have seen all the start wars films but I'm still not super knowledgable on it so I wasn't sure how much I would like The Mandalorian, but there's so much to love about it. The show looks amazing visually and I always get lost in the episodes which is so important for me. The writing is also fantastic, it never feels convoluted and I'm never questioning the decisions made by the characters. The casting and acting is superb, and Baby Yoda is a genuinely incredible addition to my life. I felt like such a basic bitch when I fell in love with him but I actually cannot contain myself when he is on screen, I make these weird squeaks and I gasp anytime something mildly perilous happens near him. My boyfriend actually sent me a stuffed Baby Yoda and he sits on my desk when I work from home, he's just so cute. I'm nearly done with season 2 and I'm actually getting a bit sad about it 😦 clearly I could go on and on, so yeah it's a favourite!
My blog
I'm really enjoying getting back into writing again, it's undoubtedly giving me something to do and occupy myself with which is welcome right now! I've always said to myself that my blog is something that is there for me when I need it, I try to not feel guilty when I don't post on it for months because I started it for me so if I haven't got time to write I'm not going to force myself! But at the moment I am making time for it and loving it.
I hope you enjoyed that post (which mainly ended up being about Baby Yoda, no regrets) and if you did it would be great if you stuck around and subscribed and followed my Instagram – I'm trying to do some reels and it's going…. interestingly..? Also if you have anything you've been loving this month definitely let me know!