A couple of weeks ago I left my teenage years behind me and celebrated my 20th Birthday. I had a really great time, going out with my friends the weekend before and having dinner and drinks with my boyfriend on my actual birthday as well as finally seeing Avengers: Endgame (the most incredible thing about my birthday was I got to see it without any spoilers, a minor miracle). I was very lucky to receive some lovely presents from friends and familywhich I thought I'd tell you about, hope you enjoy.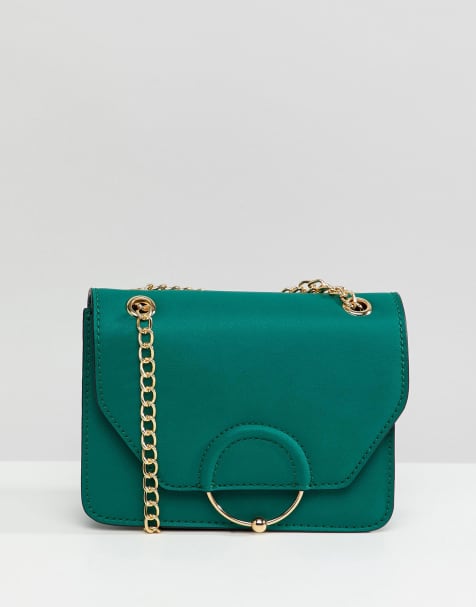 My sister got me a green bag from ASOS and I love it so much, the only bad thing about it is I haven't got enough stuff to wear it with, I literally want to use it all the time! I definitely think I'm wearing it with a couple of outfits that it doesn't necessarily go with, but I think that shows you how obsessed I am with this bag. Having said that, I'm going to keep wearing it with everything anyway. Ellie, you did a fab job.
My boyfriend Jake definitely did well this year, although having said that he's pretty great at buying presents every year, I have a lot to live up to! He got me Dreamsongs, a book of short stories by George R. R. Martin, author of A Song of Ice and Fire the original material for Game of Thrones, which I'm really looking forward to reading on holiday. He also told me that shopping for me has become much easier since I started posting my shopping lists online (a nice way of saying he reads my blog) and he referenced one of my first posts (which you should definitely read here after this one) and got me a yellow balcony set from lounge. I can confirm they are as comfy and gorgeous as they look online. Finally I opened a little note saying that over summer we were going to go and see a musical/play of my choosing. Considering he's not super into musicals I definitely appreciate the bullet he's taking by going to see one with me! I can't wait to find the cheesiest, loudest, most American show possible as a token of my appreciation 😉 any suggestions would be much appreciated!
A box from my parents arrived a few days before my birthday which I managed to refrain from opening until my actual birthday (super proud of myself). Inside I found a Fitbit Inspire HR which I had asked for after hearing every other member of my family telling me how good they are. Having had mine for a few weeks I'm really liking it as its making me more likely to head to the gym because of how guilty I feel when I see I haven't and its making me drink more water, again because of the guilt when I see I haven't drunk enough! I also received some chocolate (always a safe bet with me) a little fact book about Game of Thrones and some clothes from Primark which I've already worn a few times. That box definitely brightened up my birthday.
I'm lucky enough to have a house that tries hard for each other's birthday and a coursemate who knows the way to my heart (spoiler alert: its through food). My house clubbed together and got me a bath bomb, some chocolate, earrings and a lipstick from Morphe which were all really great choices. My coursemate Olivia got me a little bottle of flavoured vodka (it didn't last very long) and some doughnuts (also didn't last very long). They were all really thoughtful and made me smile.
That rounds up what I got for my birthday, I felt very lucky and had an amazing time with all of my friends who celebrated with me. Don't forget to like, share and subscribe and follow me on instagram to see when I post first.
Hollie x