It seems like summer is drawing to a close, and as sad as that makes me it can only mean one thing: not long until Christmas! Don't worry, this is not a Christmas post in August but we do need to start thinking about Autumn so where is the first place I looked? Had to be ASOS! ASOS also have a relatively new feature on their site that lets you filter results so you only see 'Responsible' items, letting you see either items made from recycled materials or sustainable materials. I love this feature and will definitely be using it to try and be more environmentally friendly with my shopping. Keep on reading to see my picks from the ASOS new in section for the end of Summer/Autumn.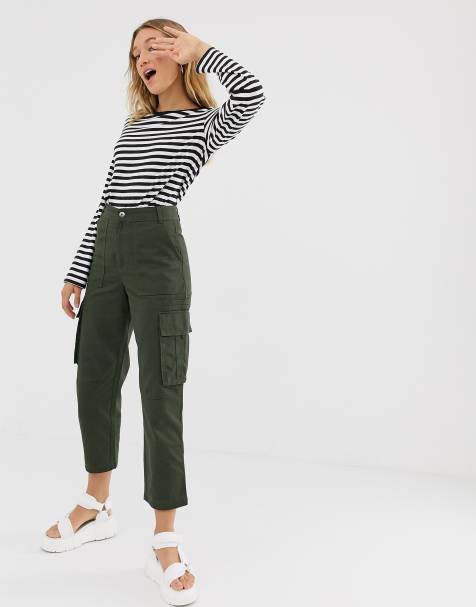 The first thing that caught my eye were these khaki peg cargo trousers from Monki. These look like such a great Summer-Autumn transitional piece, I'd wear these virtually all year round! The whole cargo vibe has been such a huge trend all year and I can't see it going anywhere is Autumn!
Another Autumn/Winter staple (did I just say winter?! Hang on I need to lie down) is a cute high neck top and as always, ASOS have got us covered. This Vero Moda high neck jersey top is the perfect staple for when the weather turns cooler so you'll be prepared when the sun surrenders. Both the burgundy and the mustard yellow are super Autumnal and are helping me cope with the end of summer.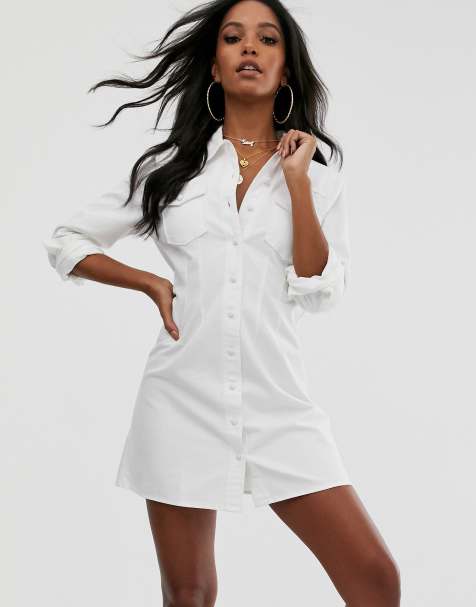 You know when you see something and you gasp out loud? That's what happened when I saw this white denim fitted western shirt dress. The western trend was huge last year and the cowboy boots and fringe look set to make a return this season! This is a much more subtle way to wear the trend but still a nice nod to the western theme.
Finally I wanted to shout out a couple of cute t-shirts I found, both of which are made from organic cotton! The first is this white t-shirt with planet love motif, I love the little motif and I think its such a nice way to wear a basic white t-shirt with a little extra something. The next one is a super simple dusty pink crew neck t-shirt which looks so perfect to wear with literally anything! Anything dusty pink draws my eye and believe me when I saw this is going straight in my bag!
I hope you enjoyed this ASOS responsible edit, we all need to be more environmentally friendly particularly in the way we shop and this filter will be a great help with that. I've been a little AWOL this summer and posts have been sporadic at best but I'm hoping to get out of my rut once I'm back at uni in a month, I really enjoyed writing this post and will get back to posting more frequently soon! If you liked this post please don't forget to like, share and subscribe, thank you for reading!
Hollie x