Attention all students, this is not a drill. ASOS have boosted their student discount to 25% off until Thursday 2nd May, perfect timing with that student loan having just come in! Keep reading to see how I plan to take advantage of their best ever offer.
Now this first one keeps going in and out of stock but fingers crossed! This ASOS DESIGN button through mini tea dress has been calling my name for a while now, and what better time to buy it than now. This one isn't too expensive in the first place priced at £22 but with that 25% off it costs only £16.50.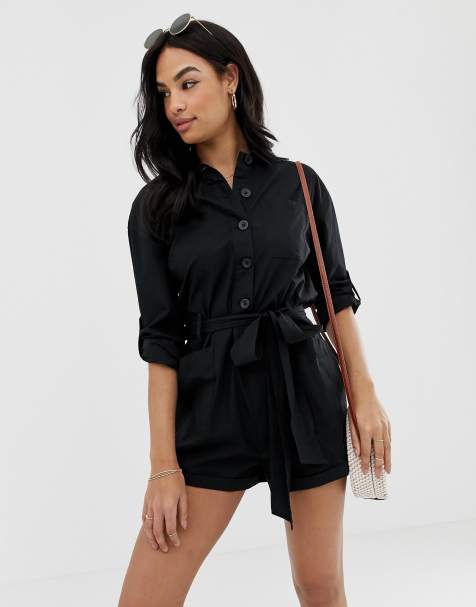 That utility vibe is really in now and this ASOS DESIGN boiler playsuit definitely caught my eye. I think its a really nice item for spring so you can stay cool without diving into summer dresses straight away. This comes in a few colours but the black stood out to me because it lets you try out the utility trend whilst staying comfortable and still understated if you're worried about looking like a plumber!
A more summery piece, this One Above Another bandeau crop top looks so cute and I can imagine wearing it with jeans, skirts, trousers and even shorts for when the weather is that bit warmer. This one costs £25 which is definitely not on the cheaper side but with that discount I think it's worth the money.
Another summer dress I've had my eye on for a few weeks is this Skylar Rose floral mini cami dress. This caught my eye immidiately because of both the pretty print and the cut, that fit and flare style is really flattering and wearable both during the day and the evening. I can imagine this with a pair of brown sandals or white heels in the summer, I hope I can get my size!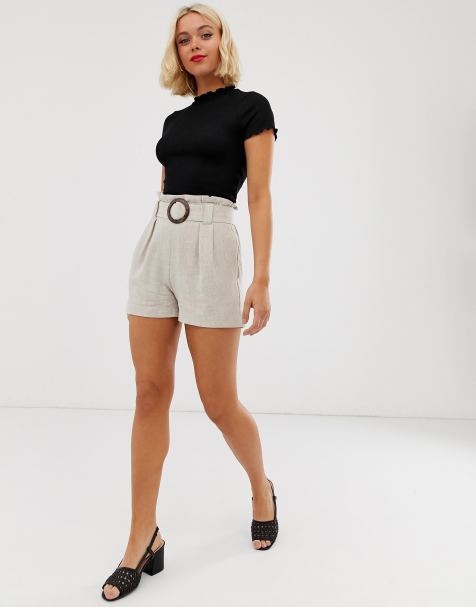 Finally, these New Look shorts in stone are perfect for spring/summer. The stone colour is really versatile and would look great with lots of little t shirts and camis in the warmer months. They also have a dusky rose pair and although they look gorgeous I think the stone is slightly more versatile and unlike anything else I own.
I hope you enjoyed that quick rundown of my top ASOS picks, there are definitely more but I couldn't make this post too long or the discount would be over before you'd finished reading it! Don't forget to like, share and subscribe and follow me on instagram to see when I post first. And drop me a comment to let me know if there's anything that you're loving from ASOS right now!
Hollie x